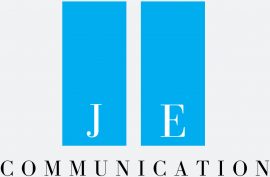 Language Courses * Corporate Courses
ONLINE & DIRECT TEACHING – You can learn all languages, from general to specialist languages in business and trade, industry and technology, logistics, natural sciences and medicine, and many other areas. Whether online or face-to-face, we offer all kinds of courses in your company, your organization and at your home as required.
Before starting your course we will discuss duration, location, number of participants as well as content and method of teaching and learning. We will take all the time we need to talk about any necessary details. All your individual questions, wishes and ideas will help us customize your language course, thus making it a unique and successful experience.
For international business and global activities, our corporate courses for you and your employees, specialists and partners include any languages, ranging from small talk to technical and business contents tailored to meet your corporate requirements.
For people working in Germany or with German partners we offer German courses including special degrees as well as preparatory courses for German language certificates ranging from A1 to C2 levels.
Languages and intercultural skills cannot be separated from each other. They will open up doors to the hearts of people and lead you to your goal sooner than you might expect. Whether travelling on business or on holiday, you will avoid embarrassing and strange situations once you know culture and customs of the country that you are visiting.
A general overview shows the variety of options:
PRIVATE AND COMPANY COURSES
REGULAR AND FLEXIBLE COURSES ON REQUEST
ONE-TO-ONE TUITION OR GROUP LESSONS
BEGINNERS AND ADVANCED LEARNERS
ALL LANGUAGE LEVELS FROM A1 TO C2
COURSES FOR LANGUAGE CERTIFICATES AND PREPARATORY COURSES FOR EXAMS
LANGUAGE COURSES FOR SPECIALISTS
INDIVIDUAL LANGUAGE COURSES FOR SPECIFIC COMPANY-RELATED CONTENTS
INTERCULTURAL TRAINING
and many more
You can learn every language everywhere in the world. However, the only place to discover people, culture and everyday life in the most authentic way is the the country itself. So we will be happy to support you with your individual planning of a language trip to Germany or to any other country to enjoy this unique experience.
We are ready to discuss your individual options based on your specific wishes and requirements.
For any questions & appointments feel free to contact us at info@je-communication.com.

Jahnstr. 34
74172 Neckarsulm (Region Stuttgart)
Tel.: 07139/5078720
Mobil: 0176/50458969
© Copyright 2019
https://je-communication.com
Alle Rechte vorbehalten.